Coronavirus Update - Don't miss the latest Virtual Assembly in Headteacher's blog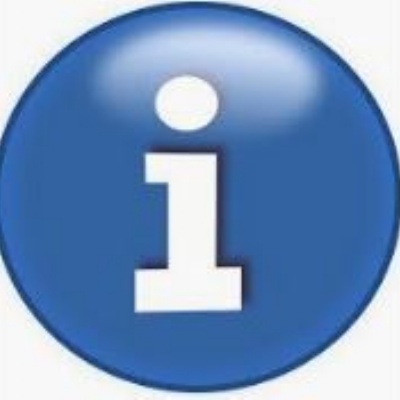 Arrangements for childcare provision for children of keyworkers and those in vulnerable groups from Monday 23 March 2020
From Monday 23 March the school will only be open to children of parents/carers who fall into the keyworker categories below and or/fall into a vulnerable group. Thank you to those of you who have contacted us to request emergency childcare provision as you fall into one of these categories. This helps us to arrange staffing/food provision etc. Please keep us updated regarding any changes to your situation.
The arrangements for opening are as follows:
1. The school building will be open from 8am.
2. The school day will be from 8.45am until 3.15pm and students should enter school over the main bridge to be registered. We need to restrict visitors to the school, therefore if parents are dropping off students, we ask that they do not come into the school building unless absolutely necessary.
3. Students need to make their own way to and from school.
4. Students do not need to wear school uniform.
5. There is catering on site, although this will not be a full menu. Alternatively, they can bring their own lunch and refreshments if preferred.
6. Students eligible for FSM will receive a meal as usual.
7. Students should bring their normal school bag with books and equipment so they can complete the work and activities set by their teachers.
Please remember (information provided by Public Health at Sheffield City Council)
If children can stay safely at home, they should, to limit the chance of the virus spreading
Fewer children making the journey to school lower the risk that the virus can spread
Vulnerable children will also continue to be supported
If your work is critical to the COVID-19 response and you cannot keep your child safe at home then your children will be prioritised for education provision.
If you fall within the key worker categories you should speak to your employer to confirm that your specific role is necessary
Many parents working in these sectors may still be able to ensure their child is kept at home and every child who can be safely cared for at home should be.
Sheffield schools will be open to support the children and young people that need to come on Monday.
If arrangements need to change in the days and weeks that follow then school will keep you informed.
Please find a link below to the Government list of keyworker categories:
https://www.gov.uk/government/publications/coronavirus-covid-19-maintaining-educational-provision/guidance-for-schools-colleges-and-local-authorities-on-maintaining-educational-provision
Please find below our letter with updates on the Coronavirus and school.
The latest advice from the Government can be found at the following links:
Please also watch the following video on washing hands:
Please find below the link for Doctors of the World User Advice in languages other than English. The government information is updated on a regular basis.
http://drive.google.com/drive/folders/193qQN9l04Dvf0N9L5zeWTiXK_DRbrAxg
KES School's Top Tips
Give yourself a daily schedule. Following your school timetable is a good way to structure your day.
Avoid sleeping in until late. Wake up at your usual time as though you were still coming to school.
Get dressed every day.
Make sure you have breakfast, lunch and dinner and try to avoid too much snacking.
Give your routine variety so that it stays interesting.
Plan how you'll spend your time. It might help to write this down on paper and put it on the wall.
Stay in touch with people
At times of stress, we work better in company and with support. Try and keep in touch with your friends and family.
Write a letter to a friend or family member.
Make plans to video chat with people or groups you'd normally see in person.
You can also arrange phone calls or send instant messages or texts.
If you're worried that you might run out of stuff to talk about, make a plan with someone to watch a show or read a book separately so that you can discuss it when you contact each other.
Contact a helpline for emotional support if this is needed.
Avoid too much screen time
Read a book.
Write a story or poem.
Draw a picture or do some mindfulness colouring.
Listen to some music or maybe even compose your own song.
Do some baking or cooking, with permission and supervision of an adult.
Write a letter to a friend or family member.
Keep a diary or journal
Note down your worries or fears, this can sometimes be a great way to relieve stress.
Eat a balanced diet
Think about your diet. Your appetite might change if your routine changes, or if you're less active than you usually are. Eating regularly and keeping your blood sugar stable can help your mood and energy levels.
Drink water regularly. Drinking enough water is important for your mental and physical health. Changing your routine might affect when you drink or what fluids you drink. It could help to set an alarm or use an app to remind you.
See the NHS website for more information about water, drinks and your health.
Keep active
Tidy your bedroom.
Dance to music.
Find an online exercise workout that you can follow.
Try not to stay sitting or lying down for too long – if you notice you've been sitting down for an hour, just getting up or changing position can help.
Get as much sunlight, nature and fresh air as you can.
Use natural materials to decorate your living space, or use them in art projects. This could include leaves, flowers, feathers, tree bark or seeds.
Arrange a comfortable space to sit, for example by a window where you can look out over a view of trees or the sky, or watch birds and other animals.
Look at photos of your favourite places in nature. Use them as the background on your mobile phone or computer screen, or print and put them up on your walls.
Listen to natural sounds, like recordings or apps that play birdsong, ocean waves or rainfall. Get as much natural light as you can. Spend time in your garden if you have one, or open your front or back door and sit on the doorstep
Stay informed but give yourself space from the news too
Try to manage how you follow the outbreak in the media
There is extensive news coverage about the outbreak. If you find that the news is causing you huge stress, it's important to find a balance.
It is best that you don't avoid all news and that you keep informing and educating yourself, but limit your news intake if it is bothering you.
Be considerate of others
Help out with the housework at home.
Try and do at least one act of kindness a day, for example making a cup of tea for a loved one.
Respect the personal space of others.
Share the TV with those in your household so that everyone is able to watch what they want.
Be conscious that people may also be feeling anxious or worried. Offer comfort and advice where you can.
If you know of elderly people who are in isolation or are living alone then make an effort to contact them via phone or write them a letter.
If you are feeling anxious or worried then please remember that this is normal and many people are feeling this way. The below advice may help you with this.
AnxietyUK suggests practising the "Apple" technique to deal with anxiety and worries.
Acknowledge: Notice and acknowledge the uncertainty as it comes to mind.
Pause: Don't react as you normally do. Don't react at all. Pause and breathe.
Pull back: Tell yourself this is just the worry talking, and this apparent need for certainty is not helpful and not necessary. It is only a thought or feeling. Don't believe everything you think. Thoughts are not statements or facts.
Let go: Let go of the thought or feeling. It will pass. You don't have to respond to them. You might imagine them floating away in a bubble or cloud.
Explore: Explore the present moment, because right now, in this moment, all is well. Notice your breathing and the sensations of your breathing. Notice the ground beneath you. Look around and notice what you see, what you hear, what you can touch, what you can smell. Right now. Then shift your focus of attention to something else - on what you need to do, on what you were doing before you noticed the worry, or do something else - mindfully with your full attention.
The below websites have useful links:
http://youth.anxietybc.com/mindfulness-exercises
https://anivda.com/self-esteem-activities-for-teens/
https://www.youtube.com/watch?v=X462QPGZQt4