Open Evening goes virtual!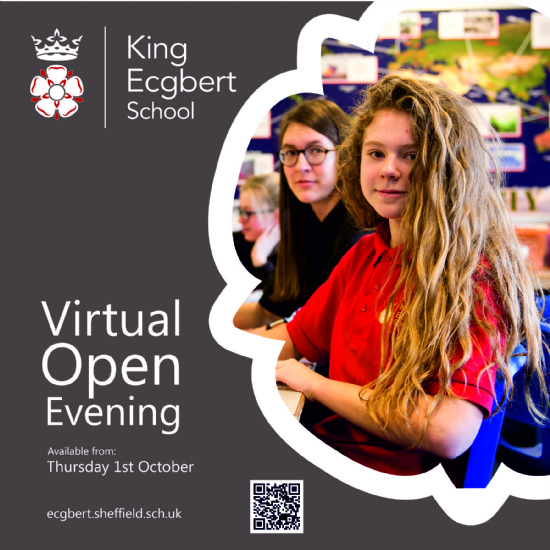 We invite you to attend our Virtual Y6 Open Evening, available online from Thursday 1st October.
Due to Public Health restrictions, large public gatherings in schools are not permitted. Therefore we will be showcasing our world class school online this year.
The event is aimed at students and families of Y5 and Y6 students who are considering King Ecgbert School for their Y7 place.
If you'd like to attend, please come to the King Ecgbert main home page on this site from 1st October. The presentations, resources and information will be available online for the whole of October.