Sixth Form Virtual Open Evening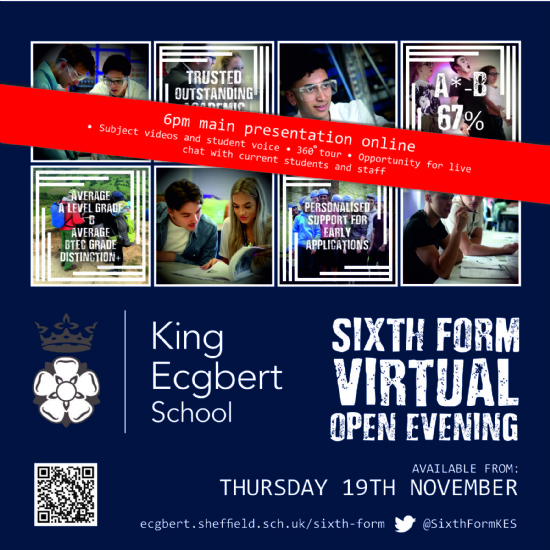 On Thurs 19th November, our Sixth Form Open Evening goes virtual!
We have planned a wide range of presentations, videos and resources for you to interact with on the 19th, and for the weeks that follow. There will also be a live chat option on the evening for you to ask students and staff your questions.
Click here to register your interest in our open evening.