Y6 Transition 2020
For new students starting Y7 in September 2020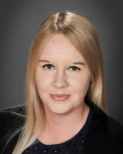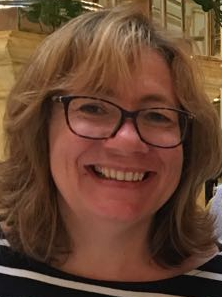 We would like to take this opportunity to say welcome to the King Ecgbert School community. Although your transition will be different to every other year, we will do our best to make sure that you have a smooth and happy move to our school.
The school closures means that we have an opportunity to try some new and exciting ideas, and set up this dedicated transition webpage. Over the next few weeks, information will be appearing to help you find out about how your life at King Ecgbert School is going to look. This will include a virtual tour, a message from our Y7s during lockdown and information about your start at school.
Keep checking the website and to start with have a look at our Frequently Asked Questions powerpoint below for further guidance.
Click here to take a virtual tour of King Ecgbert School.
Frequently asked Questions
Please click here for more information for parents and students
Our school uniform provider is Pinders, please find a link below to our school dress code and their website.
Frequently asked SEN Questions
King Ecgbert School is committed to ensuring all students have access to a broad and balanced curriculum whatever their gender, ethnicity, religion, sexual orientation, needs or abilities. All children have the ability to learn and should be equally valued whether or not they have SEND. Inclusion is most likely to be achieved when their diversity is recognised and regarded positively.
All King Ecgbert, all teachers are teachers of SEND and have responsibility for planning the curriculum to ensure it is accessible to all. The varying needs of students will be addressed through personalised learning and through appropriate differentiation wherever possible. Special educational provision at King Ecgbert is underpinned by high quality first teaching in the classroom. Additional provision is provided to ensure students have the necessary skills to access the curriculum independently wherever possible. KES provides support for students with communication and interaction needs; cognition and learning needs; social, emotional and mental health needs and sensory and physical needs. The school also has an Integrated Resource which provides support for students with Autism Spectrum Disorder.
To ensure standardisation, the Local Authority's 'Sheffield Grid' is also used to assess the level of need.
Here are some commonly asked questions from children and their parents:
Where do i go if I am always on my own at dinner?
I'm worried about getting school dinners.
I'm worried about getting lost and being in trouble for being late.
I'm worried how hard learning will be.
I am worried about completing my homework and not being able to ask a teacher for help
How do you support a child with dyslexia?
How do you support a child with ADHD?
How do you support a child with anxiety?
How do you support a child with Autism in mainstream school?
How do you support students with a Speech and language and Communications Need?
Can my child use technology in class to aid speed of recording?
What interventions do you have in place to support students?
What does a Curriculum Intervention Assistant (CIA)/Learning Support Assistant (LSA) do to support in class?
I am concerned that my child has been moved from SEN Support to Monitoring on the SEN register.
What specialist services and expertise are available at school?