EdTechSheff
EdTech Demonstrator Schools
King Ecgbert School and Notre Dame High School are official Department for Education EdTech demonstrator schools, collectively known as EdTechSheff.
The programme was introduced to boost peer-to-peer support on the effective use of technology and has now been tailored to help schools and colleges provide education remotely.
The Demonstrator Schools and Colleges will provide professional development, initially focussed on supporting the effective delivery of remote teaching practices to schools and colleges across the country. The programme will target schools and colleges who are most in need of support; for example, those getting to grips with using a new online learning platform and those with the most disadvantaged learners.
The Programme will include:
advice, guidance and training including a mix of group support through webinars, recorded content and peer to peer discussions. It will include content on the use of online learning platforms, digital safety, supporting the needs of pupils with SEND and how to promote pupil and teacher wellbeing during remote teaching.

a universal offer of support, provided by the Delivery Partners and delivered through this website. This offer will draw on the work of the Demonstrator Schools and Colleges and will provide schools and colleges across the country with access to recorded tutorials, advice and guidance aimed at supporting effective remote working.
Background of EdTechSheff

Both schools have traditional academic curriculums, and their success has been based on a core offer of an excellent curriculum and very strong classroom teaching wrapped up with a caring ethos and supportive pastoral teams.
New technology has been a large part of their success but not central to it- they both pride themselves on making appropriate but innovative use of technology in running the school as an organisation as well as enhancing teaching and learning but never using technology for its own sake. Since the shut-down of schools it is their expertise with remote learning over the web that has come to the fore.
King Ecgbert and Notre Dame are system leading schools, teaching schools, and a host of other roles in the system. Notre Dame notably is an Associate Research School closely connected to the EEF so seeks to contribute an evidence based approach to school improvement disseminating not only what research tells us about technology but also about how to manage change. King Ecgbert School is proud of its conversion to an online Virtual School where all aspects of the school from teaching and learning, pastoral care, administration and finance have gone online.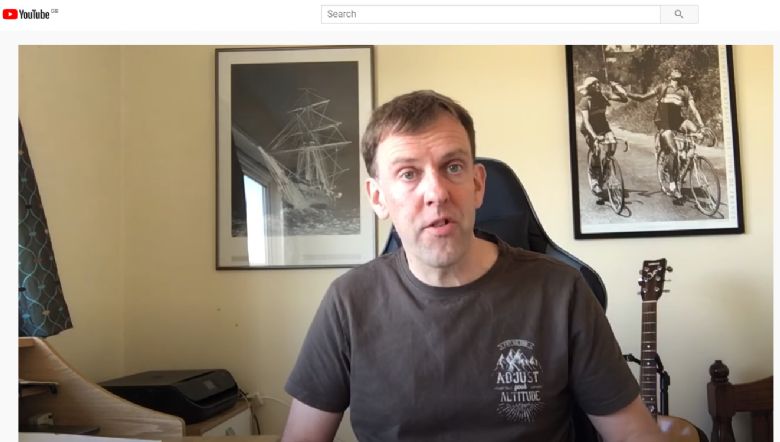 Together Notre Dame and King Ecgbert School as EdTechSheff seek to support other schools through the Demonstrator Schools Programme with written and video stories of their work, webinars to larger groups as well as more bespoke Q&A with schools and groups of schools.
Further Information
EdtechSheff website
EdTechSheff YouTube channel
EdTechSheff Twitter account
If you'd like to request support from EdTechSheff or find out more information about the EdTech Demonstrator Programme click here.