Specialist LSA (Autism) Vacancy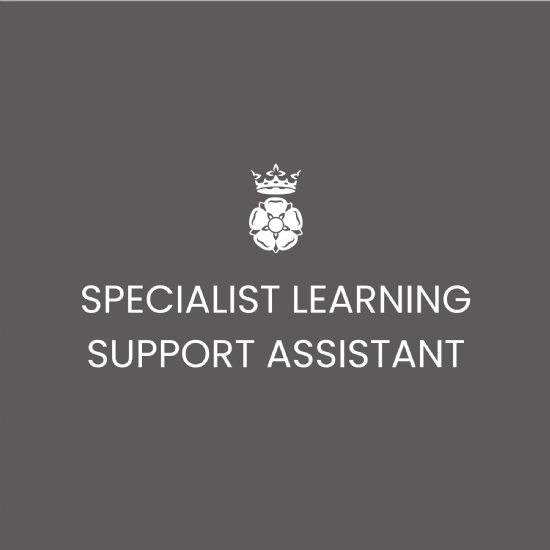 We are delighted to offer the opportunity to join our successful, forward looking Integrated Resource team. We are looking for an outstanding Specialist LSA wanting to join a friendly team, which strives to give students with Autistic Spectrum Conditions an excellent, supportive and fun learning experience, whilst maintaining great outcomes. We are seeking to appoint an LSA with the skills and experience to not only support students who have a place in the Integrated Resource, but also to build relationships with staff and students in the wider school community to enhance tolerance, understanding and an inclusive attitude towards students with ASCs. The desire to develop a wide range of knowledge within all areas of the curriculum is imperative.
The aim of the role is to raise aspiration and attainment for students with Autism Spectrum Conditions through innovative and inspirational provision.
The successful candidate will:
Have a knowledge and understanding of Autism Spectrum Conditions
Be able to work with parents, carers and families
Work successfully with colleagues in the mainstream and the Integrated Resource
Be well organised and flexible
Be able to use own initiative and work independently
Be creative and have a passion for supporting academic achievement for all
A relevant degree (e.g. Psychology, SEND) or a specific qualification related to autism is desirable.
This position offers an opportunity to shape and develop future provision and become part of a talented and resourceful specialist team.
Post
Specialist LSA (Autism) – multiple vacancies
Contract Type
32.5 hours 39 weeks per year
Contract Term
Permanent and 1 year fixed term posts available. Part time applications will be considered.
Salary
Grade 5 (£25,878-£28,371 pro rata)
Actual salary: (£19,551-£21,435 with under 5 years service)
Commencement Date
September 2023
Apply by
21 June 2023
Interviews
Provisionally scheduled for week commencing 26 June 2023