Sixth Form Results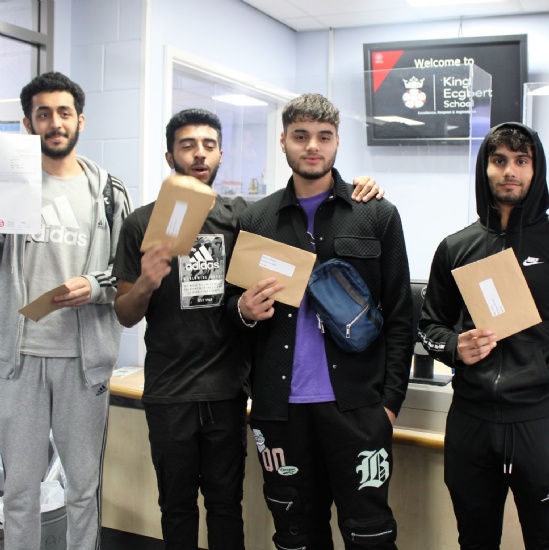 Another AMAZING year for KES Sixth Form.
We are delighted to celebrate another year of incredible results with our students and their families. We are proud of every single student as they embark on their bright exciting new futures.
Considering the turmoil that our young adults have experienced, it is testament to the experience and dedication of our staff that we celebrate:
71% of our students achieving A*s - Bs

55% of our BTEC students achieving Distinction *'s or distinctions

45% of grades were straight A*s / A's or Distinction* / Distinction
While these tell a great headline story, it is the individual success stories we are most proud of, with students getting into their first choice universities and apprenticeships.
This is hugely exciting for the sixth form as we start the building of our brand-new sixth for centre ready for 2023!
Interested in Sixth Form at KES for 2023? Come along to our open evening on Thursday 17th November 6-8pm.