Careers Fair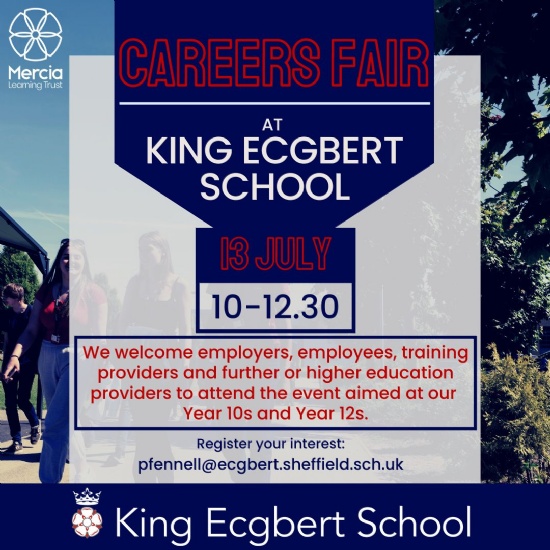 We are excited to announce that our school is hosting a careers fair on July 13th and we are looking for local businesses to have a stall at our event.
This is a fantastic opportunity for businesses to showcase their company and meet potential employees in the area. Our students are keen to explore various career options and we believe that local businesses can provide invaluable insight and guidance.

The event will be held school and will run from 10am to 12.30pm. We welcome businesses from a range of industries, whether you're in finance, healthcare, or technology, there is a place for you at our careers fair.

If you're interested in having a stall, please contact us by emailing pfennell@ecgbert.sheffield.sch.uk.

We look forward to hearing from you and hope to see you at our event!