Robotics Champs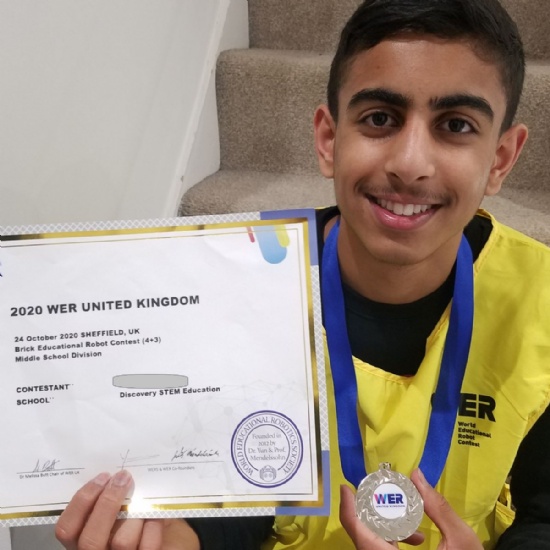 King Ecgbert students progress through to final stages of global robotics competition.
We are so proud of our team in the WER content. Here is Y10 Ali's account of what's happened:
"I recently took part in the UK 2020 World Educational Robot (WER) Contest. Me and my team came in at second place, we just missed first place by a few points. This means we have qualified to enter the international WER competition, which is normally held in China. The competition will now take place remotely with students entering from across the globe in December."