Hope the Bear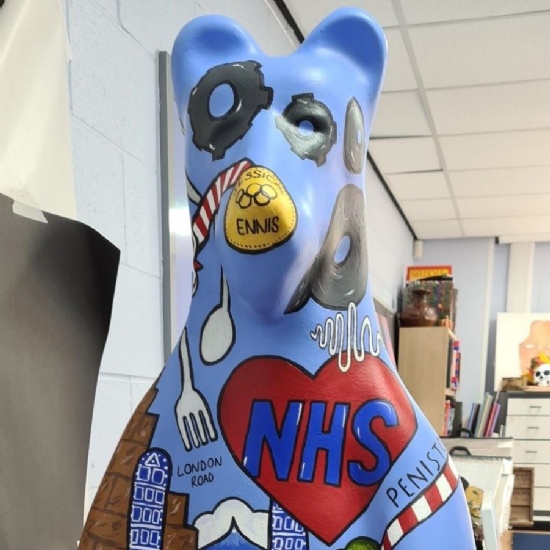 Hope the Bear has been taken back to the bearhouse but had chance to have a photoshoot round school first.
Here she is with Mr Haigh and some of the painting team. Huge thanks to Ava B, Megan R, Isobel W, Ruby S, Abigail R, Sophia L and Sayyam R plus of course the Art Department who were in charge of getting the work done on time.
The bear has been designed and painted by students as part of the Sheffield Children's Hospital fundraising project, Bears of Sheffield. You can find out more about the project here.