Exam Results Statement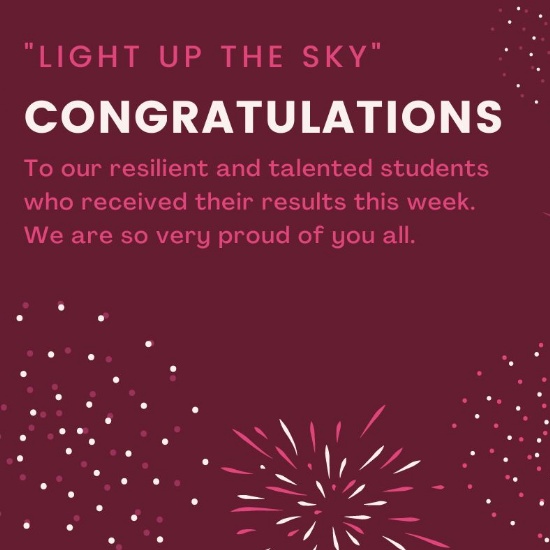 Please enter an introduction for your news story here.
Statement from Mr Haigh:
"The achievement of students to pass these exams to this standard with so much of the last two years being impacted by remote learning and repeated self-isolations makes them an even bigger achievement than normal.
Credit also to school staff who not only had to cope with the personal impact of COVID on themselves and their families while working exceptionally hard, but also have had to reinvent how to teach during lockdown; how to support face to face classes at the same time as those in self-isolation; and how to deliver 100% teacher assessed grades with all the work and responsibility for grading falling to them."