Welcome
It is a great honour to be the Headteacher of King Ecgbert School. The school is a warm, welcoming and highly inclusive school where students are valued individuals.

Paul Haigh, Headteacher
King Ecgbert School has a long held excellent reputation in the city and as headteacher my role is to be the custodian who protects what has long been a wonderful place to be educated. Our ERA values of academic excellence, showing respect and having high aspirations shape all that we do. We see our purpose being far more than giving students knowledge, understanding and qualifications but also to help them develop into fine young adults who are happy, confident and able to make a positive difference to world around them when they leave.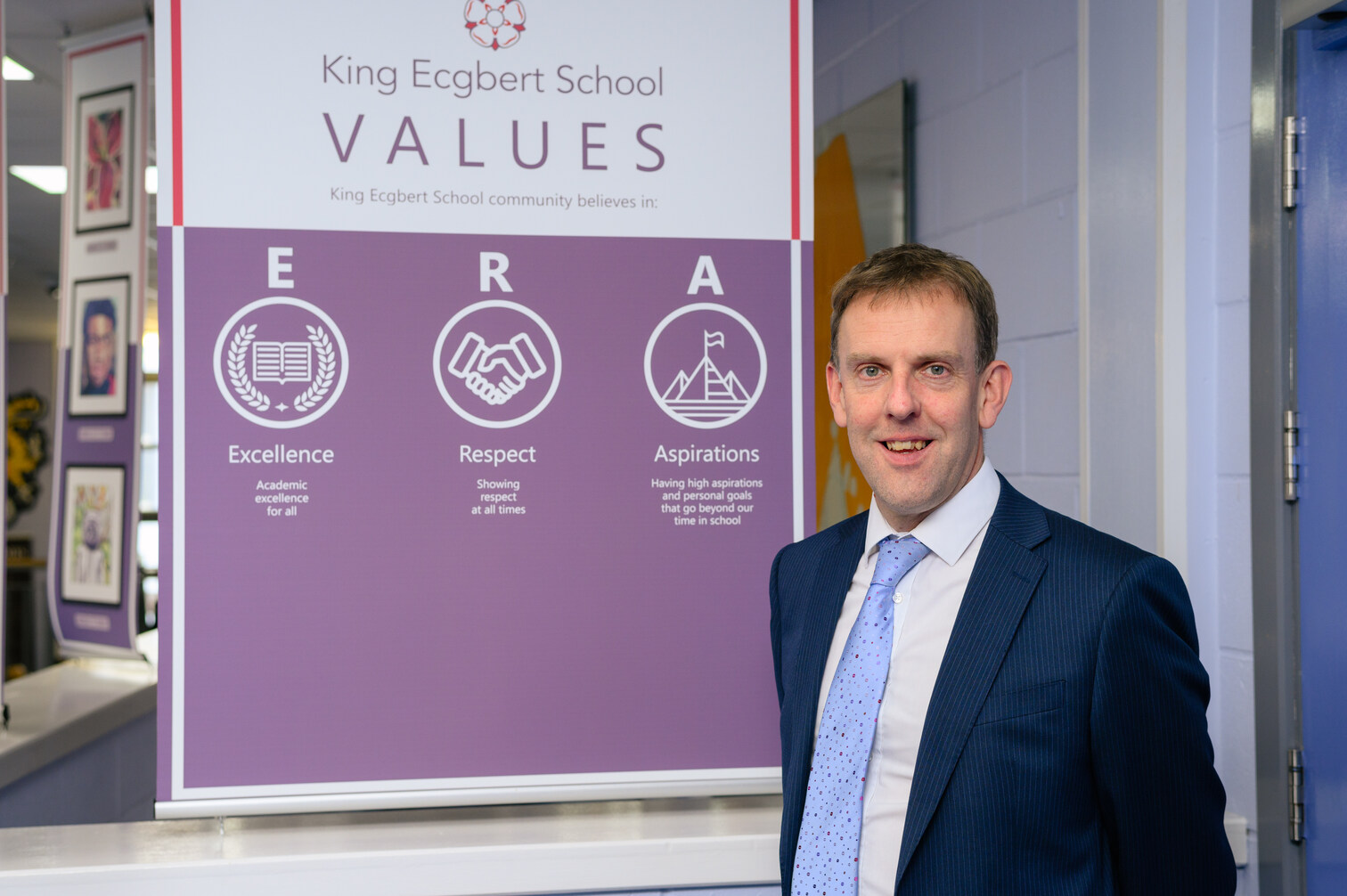 The school is recognised for its high attainment. Examination results are consistently among the best in the region. Our motivation is to provide a curriculum that ensures the children we educate are stretched and achieve at a level that enables them to compete with the best.
The recent pandemic has not diverted the school from its core duty and were proud to see public examination results in 2022 maintain our very strong track record, meaning our students were awarded excellent qualifications that have enabled them to progress to the next stage in life. Most Year 11s stay on into our sixth form and 84% of Year 13s accessed their first choice of University.
The school is proud of its diverse intake. We have a wide-reaching reputation for our work with children on the autistic spectrum and we celebrate our cultural and religious diversity. We ensure the school is a safe and welcoming place for all through our approach to promoting dignity and respect.